It has been ages since I've done a blog hop. Never with my new blog so today I am joining
Java
on her Friday blog hop.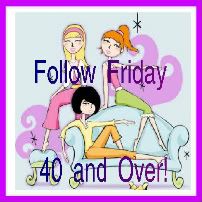 It's fun to meet and greet new people. I remember when I first started the blog hops I thought I had to follow everyone and soon my blog roll was filled with people that ... well didn't really interested me but now I have learned to read, enjoy and if I'm happy follow, if not at least leave a comment saying I visited and just move on. So stop by, visit, follow if you think I'm interesting and follow only if you want too. I will promise to come and visit you.
Take care my friends, old and new and have an awesome and blessed weekend.