Well I'm suppose to try on my outfit…That's not going to happen yet. I'm still up 5 lbs from when we started this challenge however there is 7 weeks left and I will be in this swimming suit and as soon as I think it'll start to fit right I will show you all.
My weight is back to 180 lbs. That is down 5 lbs from last week. It's not possible, I know this but just maybe things are turning around and I'm getting back into the swing of things. Or finally I've got back into pooping regularly and learning when I can drink water and make the bus runs without feeling like I was going to explode. I know the swelling is down in my legs and hands. I know that my middle isn't quite so blowed up.
My waist is 38" so it's shrinking and the rest of me is shrinking also though just slow and steady.
My goals for the E2E challenge was to tone up my body, lose a few more pounds and my most important quest, to learn to run and enjoy it. Well I am toning up my body, working on losing what I gained back and then some more and running, running is awesome.
Today I went to the gym and figured no matter the amount of people I was going to work out and get some strength training done. I was there for better then two hours and ran a 5K in 32:18 minutes, did 15 minutes on the elliptical for a total of 3 miles and then 5 minutes on the bike for a total of 1.5 miles. Then to the free weights and machines for better then an hour.
Today I also signed up for my first 10K. I figured it's time to add a few more miles to my runs and even if there's a couple miles of walking mixed in I'm happy.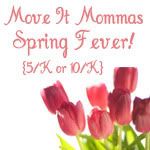 My quote for running is: "If you want to become the best runner you can be, start now. Don't spend the rest of your life wondering if you can do it." -Priscilla Welch And that is what I'm doing, just doing it.
I am still not sure what's up with me. My body still aches, my mind is still a bit jumbled and my moods just not like usual but I'm working through it. Terri is going to mix up some natural goodness to see if she can help me a bit more with the hormonal stuff and mood issues and also since my body aches could be my Lyme's acting up she's got something for that too. I'm game for the natural approach to anything a doctor can give me if at all possible.
I went back to reading … I wasn't impressed though because I'm not quite as visual as this book wants me to be. Like I'm suppose to have a picture the visualizes my life. Now I do have a picture that I can stare at and find some peace so maybe that's sorta what she's talking about. I'll keep reading and see what's next.
I am enjoying this book more…But really this is what I want to be doing.
Also, I have 670 miles on last years running shoes so last weekend Jim bought me a new pair. They are just a general running pair until we can go to a running store and I can get fitted and find exactly what I really need but they feel good and right now that's what counts.
We have 7 weeks left of this challenge. I have 9 weeks left until I turn 50. I will be at my goal weight (170) then, I will be running a full 5K (in 32 minutes or less) by then and I will be healthier then I have been for the past 25 years. That is my goal and I want it really bad so that means it is time to really kick this challenge in the butt. I also want to get whatever it is that's making me a bit off under control or at least figured out.
I will be checking on all of you in the challenge this week and I hope that you are all doing great. If not if I can help I will, if I can give you a word of advice, a hint, a pat, a kick anything I will. I'm learning, not wise yet, definitely not wealthy but I am learning.
Take care you all and have a blessed weekend.