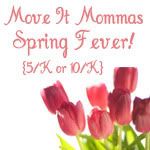 This is suppose to be a 5k or 10k run or walk but since we have more snow then bare ground I decided to go cross country skiing instead. I skied alone today, Mike had Scott over and they went snowmobiling instead so I took off on my own with the dogs and though I didn't use a GPS I'm figuring it was a good 7 miles or so. I was gone for better then 2 hours and by time I got home I was beyond tired and sweaty but it was so pretty and calm (except in the clearing it was windy) and peaceful. I did miss that it wasn't Mike and I but it's what he wanted to do and I needed to get out and going so I just went. I am not positive this will count for the Spring Fever run/walk but it's what I did. I got some really good pics that I'll share and then tomorrow I'll update the E2E challenge.
This is a deer stand on one of our 40's. My skiing partners.
The snow was anywhere's from 8" deep to over 18". The trip out was hard, I broke trail. The ski's were more like snowshoes then ski's but on the way back it was easier.
Another deer stand on the 180 acre mark. If you look in the center of the picture you'll see our flag, I knew I was getting closer to home.
Rosy cheeks and tears from the wind. Here's the bib that I didn't pin on but stuffed in my pocket till I got the picture.
Overall it was a great time out. I missed having Mike but…well he has a life too and I really do need to learn to go and do on my own so today did just that.
Now it's about time to take a shower and head to bed. Tomorrow is shopping day. Not to much is needed which is great since we're trying to save every single dime we have to head to Wyoming in about 3 weeks.
Take care my friends and have a blessed nights rest.